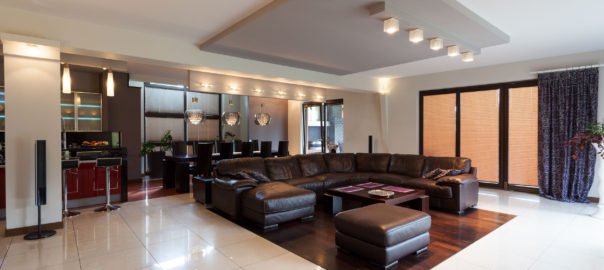 Choosing the right indoor lighting fixture is essential to your home design. Clearly, one of the things that you should look for in an indoor lighting fixture is high-quality construction and materials, but that is not the only thing you should consider when you are looking for the perfect lighting option. There are three more things you need to look for in an indoor lighting fixture.
1. The Right Fixture is the Right Size
When you are considering indoor lighting fixtures you want to consider the size of the space that you will be illuminating. If you go with a light fixture that is too small for the space, you will wind up without enough light. If you go with a light fixture that is too large for the space, you will wind up with glaring light that makes the room uncomfortable to be in.
Look for a lighting fixture that is the right size for the room. For example, a 36-inch light fixture would be ideal for a 20-foot by 15-foot room, but it would overpower a smaller space.
2. The Right Fixture Works Well with Other Lighting In The Room
When you are designing the lighting in your room and deciding which interior light fixtures are right for your style, be sure to look for qualities like how well the fixture will work design-wise with other levels of lighting. For example, if you are looking to add ambient lighting to a room, before making a choice, consider how the fixture fits in with the task lighting.
3. The Right Fixture Will Deliver Energy Efficiency
Consider lighting that uses LEDs. According to the Environmental Protection Agency, LED lighting can last up to 25 times longer than other options and uses 75% less energy. If you have not looked at LED lighting lately, you need to take a second look. This energy-efficient lighting delivers both style and energy efficiency. You do not have to sacrifice one for the other.
You can find the perfect indoor lighting fixture for your home by shopping at the right source. Shop today to find the perfect high-quality indoor lighting for your home.