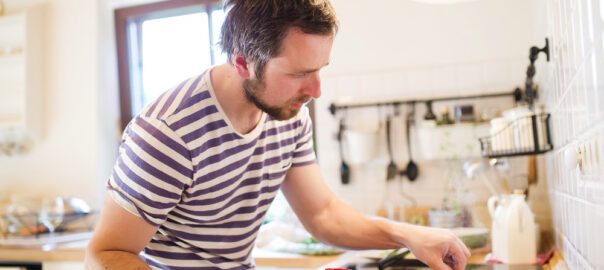 When it comes to indoor lighting, the kitchen is a space that should not be overlooked. The right kitchen lighting can make all the difference in your cooking experience. Here are things to consider when choosing indoor lighting fixtures for your kitchen.
1. Type of Indoor Lighting Fixtures
There are many different types of light fixtures to choose from. Common options include chandeliers, pendant lights, flush mount lights, and recessed lights. Consider the size of your kitchen and the look you want to achieve when choosing the right type of indoor lighting for your space. Also, make sure the fixture is compatible with the type of bulbs you want to use.
2. Layer the Lighting
In order to create a well-lit kitchen, it is important to layer the lighting. This means using a combination of different types of light sources, such as task lighting, accent lighting, and ambient lighting.
Task lighting is necessary for tasks such as cooking and food preparation. Accent lighting helps to highlight certain features in your kitchen, such as artwork or cabinets. Ambient lighting is general lighting that helps to create a warm and inviting atmosphere in your kitchen. According to HGTV, ambient kitchen lighting should be between 5,000 and 10,000 lumens, while countertop, sink, and range task lighting should each have a minimum of 450 lumens.
3. Location
The location is important for both functional and aesthetic reasons. Ensure the indoor lighting fixtures you choose will provide the right amount of light for the task at hand. In addition, consider how the location will impact the look and feel of your kitchen. For example, placing a chandelier above your kitchen island can add a touch of elegance to your space.
4. The Style of the Indoor Lighting Fixture
The style of your indoor lighting fixture should complement the overall style of your kitchen. If you have a modern kitchen, you will want to choose an indoor lighting fixture with clean lines and a minimalistic design. Consider indoor lighting fixtures with ornate details and a classic look for a more traditional kitchen.
5. Price of the Lighting Fixtures
When it comes to indoor lighting, you get what you pay for. Be sure to choose indoor lighting fixtures made from high-quality materials and come from a reputable manufacturer. Make sure the indoor lighting you choose is within your budget.
Choosing the right indoor lighting fixture for your kitchen is an important decision. Be sure to consider the type, amount, location, and style of the indoor lighting fixtures when making your decision. To learn more about indoor lighting, give us a call today. Premier Lighting offers excellent lighting options for residents of Tucson and Scottsdale, AZ.