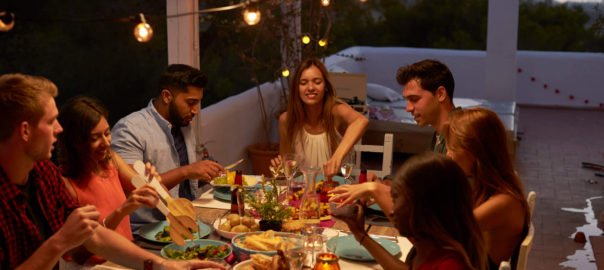 Starting on lighting design for your backyard can be overwhelming. Homeowners often ask themselves, "Where do I even begin? The best way to start any project is with the essentials, of course. Here are the 4 basic outdoor lighting essentials.
Safety
Outdoor lighting design needs to incorporate safety. Paths and entrances should be lit and free of any shadows. It's especially important to light stairs as those are easy to trip over in the dark. You can light stairs using step lights or under-tread lights.
Security
Lighting can actually be used to fend off intruders. Motion lighting, for instance, not only lets you know when someone's on your property but will usually scare off the offender before they even enter your home. Motion lights can also help you better capture the intruder's face on video cameras if you decide to report them later on.
Yard Features
Lighting design should show off your landscape and garden. Strategically install lighting that highlights the most beautiful and interesting features of your yard. We highly recommend lighting water features, as this creates a stunning look.
Lifestyle
Keep in mind that lighting design should make spending time in your backyard more appealing, not an obstacle. When designing your outdoor lighting, think about how often you host family and friends outdoor. Light the areas that you spend the most time in.
Ready to get started on your outdoor lighting project? The experts at Premier Lighting can help you create and implement a lighting design you'll love. For outdoor light fixtures in Scottsdale, contact Premier Lighting.