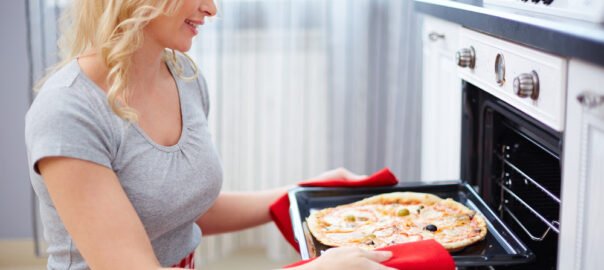 Sometimes it can be challenging to pick a suitable lamp for your kitchen. You often have to balance between creating a welcoming ambiance and functional lighting to support tasks. But using a variety of light fixtures, you can create a well-lit space for working or socializing.
1. Avoid Overpowering the Room with One Lamp
Homeowners often resign themselves to using one bright light fixture for the entire kitchen. Unfortunately, it makes some sections of the room brighter, while other places get no light. The lamp will create glare on one side and shadows on the other.
Always make full use of sunlight for optimal indoor lighting. Consider using a sun tube or skylights if you are not getting enough sunlight in the interior.
2. Layer the Light Fixtures
Instead of using one bright lamp, consider going for multiple light fixtures for optimal illumination of the kitchen. First, you ought to understand the different types of lamps you can use in your home. They include task, accent, ambient, and decorative lights.
Task lighting is for focusing light onto the work area. The placement of the lamp should be such that it does not create shadows on the workspace.
Ambient lighting is for general illumination throughout the room. It includes pedants that infuse a warm ambiance, making the kitchen more welcoming.
You can use decorative and accent lamps to highlight the design elements of your kitchen. Keep in mind, the larger your kitchen, the more of these indoor light fixtures you will need.
3. Create a Focal Point in your Kitchen
Even as you incorporate multiple light fixtures, it is always advisable to create a focal point in your kitchen. You can use accent lights to highlight eye-catching aspects of the room. Areas to highlight may include your glass cabinetry or a new backsplash.
Consider selecting one or two lamps to act as statement pieces. They should be light fixtures that work for your interior and match your taste.
4. Height and Placement of the Home Lighting Fixture
The placement of the lighting fixture is essential for ensuring optimum illumination of the space. If you have tall ceilings, consider installing the lamp at a higher point. The beam angle should be narrow. Otherwise, the light may not be bright enough for the entire room.
The home lighting fixture you pick should spread the illumination evenly across the room. If the ceiling is more than 10 feet high, you can raise the lamp by 3 inches for every foot over 8 feet. But that will also depend on the brightness and the dimensions of your kitchen.
5. Use a Variety of Fixtures
Bring out the beauty of your kitchen with a variety of light fixtures. Avoid using too much of one type of lamp, as it will often leave shadows. You may use different lighting options with varying light intensities for an inviting ambiance in your kitchen.
You can use a wide range of light fixtures to revamp the ambiance in your kitchen and make it comfortable. Take time to plan the placement depending on the dimensions of the room and your preferences. If you are in the market for lighting fixtures, outdoor lighting, lamps and shades, wall fixtures, ceiling fixtures among others, call or visit Premier Lighting. We are proud to be the home of quality products for every room in the house.