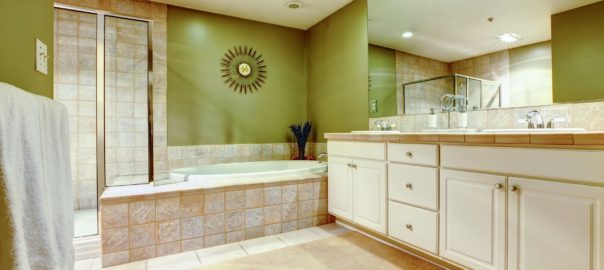 While excellent lighting is undoubtedly essential in every room, it's even more so in your bathroom. A buying mistake could leave you with poor ambient lighting, which could lead to dark spots or corners. Here's what you need to know, though, before you shop for bathroom fixtures in Tucson, AZ.
Plan It
To make sure you get the most out of your bathroom lighting, plan it out. Make a sketch of where you want to put recessed lighting or pendant lights. Create a layered lighting plan. Once you have a clear visual, you'll have an easier time choosing which options work for the room, from choices in ambient lighting to accent lighting or task lighting. A plan also helps you map out your budget, so you'll know how much it costs.
Know What You Want
Decide on the ambiance you want for your rooms. Choose lighting options that match. Warm lights or options give you lighting that's as close to natural daylight as possible which makes your home a welcoming space. Cool lights contribute to a relaxing atmosphere. Create the mood you want by buying the right lights.
Use Dimmers
If you're going to put in overhead fixtures, make sure you don't forget the dimmers. Dimmers are essential in controlling the brightness of your lighting fixtures. You can easily switch from intense ambient lighting to romantic and calming lighting with the turn of a switch. Adjusting your ambient lighting and transforming that strong wash of light to a muted glow helps you reduce energy consumption levels so you can save on costs.
Design for Natural Light
Organize the space in a way that lets in a lot of natural light. Bringing in plenty of natural light gives the room a soft, diffused glow, which is ideal if you want to spend lots of afternoons or nights soaking in the tub. If you want to create a relaxing spa-like vibe for your bathroom, integrating natural lighting with dimmers and ambient lighting is an excellent move.
Position Your Fixtures Carefully
Make sure the light isn't behind you whenever you face your bathroom mirror. That's going to leave you backlit, with your face in shadow. Ensure brighter and better results by locating the right spot for a flattering reflection.
Look for fantastic finds. Whether you're shopping for sconces, pendants or ambient lighting, get top notch bathroom fixtures in Tucson, AZ when you browse through Premier Lighting's online inventory.