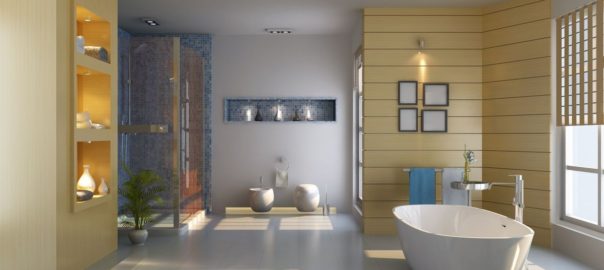 Bathrooms are commonly one of the areas in a home that tend to have outdated lighting and fixtures. If you are planning a remodel and you're thinking about shopping for bathroom fixtures in Tucson, AZ, go over the following list of buying mistakes you should avoid.
Going with Harsh Lighting
You want lights bright enough to help you put on your makeup or provide enough light, so you don't end up nicking yourself when you shave. But that doesn't mean harsh lighting is the best option for you. You'll want to put overhead lighting and then task or accent lighting over your vanity for better lighting results.
Too Little Lighting
Examine your bathroom. Do you have enough lighting? If you only have lighting over your vanity, then you probably have a lot of dark spots in the room. If you want to convert that area into a relaxing space for when you want to read your favorite author's newest title while you soak in a bubble bath, then start adding light fixtures.
Zero Strategy
Don't just haphazardly add lighting fixtures to your bathroom. Have a strategy. That way, installing the new lights won't come off as a clumsy addition to your home. Putting in lights with dimmers, for instance, can help you create the perfect place for relaxation, especially for your spa treatments and bubble baths.
Not Knowing Your Options
There are so many options out there that it would be a crime not to explore any of them. If you want to optimize your bathroom's lighting, then do your homework. Check out bathrooms online or in magazines. That should give you references and ideas.
Ignoring the Style
Lighting fixtures can add drama to any room. Just imagine walking into a foyer and seeing a huge, gleaming chandelier. That often elicits an awed reaction. You can create the same effect by choosing home decor products in the right design and style. With proper lighting, that fixture can help tie everything else in the room.
Getting the Same Lights
Say, your lights have gone out. Take that as an opportunity to shop for new lighting fixtures. Going for the same boring design isn't going to do you much good, especially with energy-efficient options out in the market. Expand your choices. Take a gander at options from trusted suppliers.
Transform your bathroom. Get picture-perfect bathroom fixtures in Tucson, AZ at Premier Lighting.