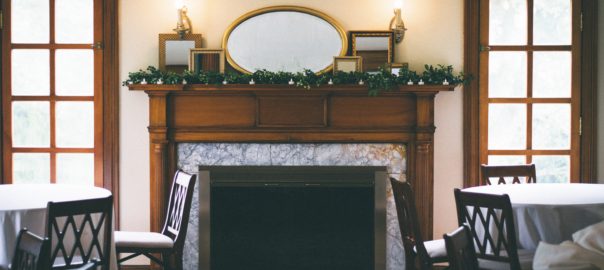 Your fireplace is a beautiful feature of your home and deserves to be showed off. One way to do that is by lighting it properly. Here are 7 ways to light a fireplace.
Tape Lighting
Tape lighting comes in a flexible band with small lights fixed to it. It's perfect for placing above the mantel. We recommend it for homeowners that desire light with plenty of linear footage.
Hockey Pucks
These small lights come in a flat, round shape (hence their name) and provide a direct point of light. Hockey pucks work great in small spaces and are available in most finishes and material.
Carriage Lights
Carriage lights are exterior lighting fixtures and fantastic for outdoor fireplaces. The glass enclosure adds a timeless look to your space.
Sconces
Wall sconces are a classic addition to any fireplace. They create a traditional, classy, and symmetrical look. They look brilliant around a painting or portrait.
Pendant
Pendant lights can hang right above your fireplace mantle. Depending on the type of look you're going for, the light fixture can hang from a chain, cord or stem, and the domed canopy hides the electrical box.
Can Lights
Can lights allow you to recess them into the ceiling above the fireplace and can beautifully illuminate the stone. This is called a soffit.
Eyeball Lights
Eyeball lights can also be recessed into the ceiling. They're similar to can lights, but they include swivel technology that allows their light to be pointed towards any direction. They can also be dimmed.
For the latest lighting fixtures, visit Premier Lighting.