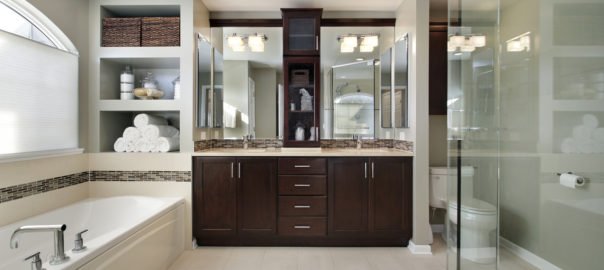 Thousands of injuries occur in bathrooms every year. Poor lighting in your bathroom can be a contributing factor. Prevent accidents by lighting your bathroom space properly. If you're shopping for bathroom fixtures in Tucson, AZ, here are 8 tips.
Explore Your Options
There's more than one type of bathroom lighting. You can get side-by-side scones for your bathroom mirror or a row of lights right above it. That will give you proper lighting instead of depending on the ambient or overhead light.
Choose Your Style
Look for styles that are easy to mix and match with the rest of your interiors. Go with classic or trendy pieces, depending on your taste. With plenty of options out in the market, finding the picture-perfect piece is now easy.
Pick the Right Glow
When you shop for lighting fixtures, check the color temperature. Bulbs between 2700 and 300 on the Kelvin scale will give you a neutral shade. The warm white is ideal as it is the closest that you can get to outdoor light.
Save Energy
Energy-efficient options are also available. Pick LED bulbs to help you cut down on energy consumption costs. These bulbs come with a color rendering index so you can get shades the same as natural sunlight.
Mix and Match
Mixing metals is a popular trend these days. Before you try this in your own bathroom, though, check if the fixtures are a good match. Silver scones, for instance, don't work well with a brushed-nickel faucet. Research to find out which pairings will give you the best results.
Use Layers
When you shop for lighting, don't depend on a single lighting fixture to do all the work in your bathroom. Work with layers of light to create the perfect ambiance. For instance, do you have a task, accent, and decorative lighting? Find out how you can blend these fixtures in your bathroom space.
Look for Timeless Styles
If you want to avoid constant upgrades, ditch trends, and pick up fixtures with timeless styles and designs. These options will last you longer.
Shop from a trusted online source. For bathroom fixtures in Tucson, AZ, check out Premier Lighting, for an extensive selection that gives you high-quality options.