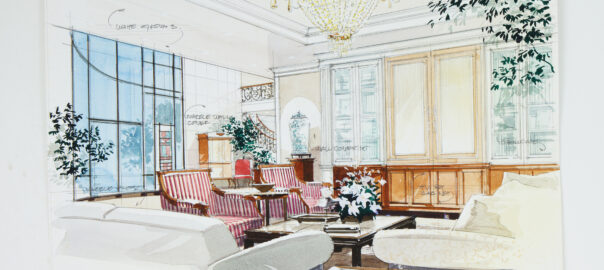 If you're looking for a new indoor lighting fixture, you may be considering adding a chandelier. According to Digital Journal, the market for chandeliers is expected to grow at a rate of nearly 4% in the coming years. However, chandeliers are a big commitment, and as such, you may start to wonder if investing in one is a good idea. Read on to find out more about these lighting fixtures and decide whether you want to add one to your home.
Chandeliers Can Increase the Value of Your Home
One of the first things you should know about chandeliers is that they can increase the overall value of your home. The amount of value chandeliers can bring varies depending on the style of your home and the type of chandelier being used. For example, a crystal chandelier can increase the value of a high-end home. As long as the chandelier is appropriate for the space and in line with the pricing of your home, you can expect it to give your property value a boost.
Chandeliers Themselves Can Increase in Value
An additional benefit of chandeliers is that in addition to boosting the value of your home, they themselves can also increase in value. This means that if you end up deciding you want to sell a chandelier later on, you'll likely end up getting more money than you initially paid for it. There's a huge market for chandeliers, especially those with unique designs, and this can work out in your favor as a seller.
Chandeliers Can Add Character and Style to a Space
Another reason why chandeliers are an excellent home investment is that they can improve the aesthetic of any space. If you're looking for an indoor lighting fixture with personality and style, chandeliers definitely check those boxes. They can make a room feel classier, more high-end, or even more feminine, depending on the style you select.
If you're looking for an indoor lighting fixture to improve a space in your home, a chandelier may be a great option for you. Chandeliers can increase the value of your home, increase in value themselves, and add character and style to a space. Premier Lighting can help you find the perfect chandelier for your desired aesthetic. Contact us today to learn more about our products!</p?