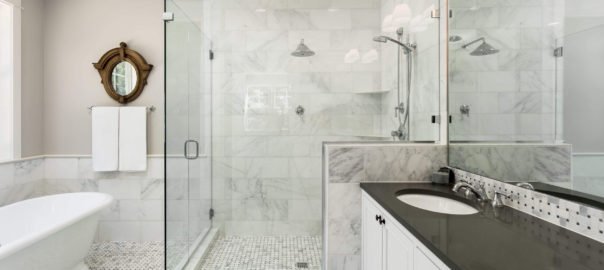 Don't neglect lighting in your bathroom. Read on for must-know lessons for getting bathroom fixtures in Tucson AZ.
Focus on the Task
Get task lighting options. These usually include vanity lights that help you groom your face and hair. Just don't make the mistake of installing recessed ceiling fixtures directly over the mirror. Otherwise, you'll end up with shadows on your face. That's going to make it harder for you to get a clearer view of your reflection.
Layer Your Lights
Don't just go for a single source of light for your bathrooms. Plan to have layers installed. That's going to help provide even distribution of light to the space.
Shop for Pendants
When you check out bathroom fixtures in Tucson AZ, make sure you look for pendants. They're a terrific alternative to sconces. They also make for a very elegant addition to your bathroom space. If you want ambient or accent lighting, pendant lights often fit the bill.
Consider Similar Finishes
Shopping for lighting fixtures doesn't mean every single thing you buy should match everything else. To keep a unified style and feel, though, pick out options that have similar finishes. That's going to contribute to a cohesive overall design.
Create a Soothing Ambiance
How often do you spend time in the tub area? If that's one of your go-to spots at home and it's where you often relax in a hot bath after a long, stressful day at work, then adding a sconce near the area can help create that soothing ambiance that you love.
Explore Versatile Options
Don't forget to check out brass or chrome options if you want durable ceiling light fixtures for your bathroom. These also tend to go very well with other bathroom fixtures, so you won't have a tough time matching everything else.
What About Dimmers?
Dimmers help you control the mood of a room. If you've got an ongoing love affair with your bathroom—it's where you often spend an hour or two relaxing in bath salts or a heated tub—then dimmers are going to be perfect for this space.
Shop for Lights
These tips make it easy to figure out how to pick the perfect fixtures for your bathroom. Keep them in mind to get the right lighting installed. When you shop for bathroom fixtures in Tucson AZ, browse through Premier Lighting. Check out our product pages and see what we have in store for you.