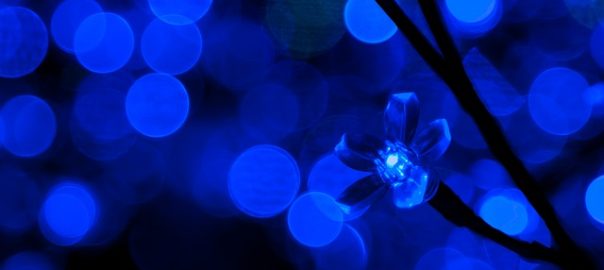 Deep teal and royal blue have crept into the décor world with much fanfare this year, but until now, layered lighting for these rooms has been a challenge. LEDs with enough blue hue to make an impact tend to be inefficient because light on the cool side of the spectrum is short wave. For this reason, Cree Inc's new XLamp XP-G3 is a significant achievement. As the most efficient royal blue light on the market, it manages to double the maximum output of rivals without costing you any wall plug efficiency.
Where Horticulture and Architecture Meet
The LED isn't merely a breakthrough for the décor world, but for horticultural and architectural applications, too. The PPF efficiency of the new XP-G3 light is 50% greater than traditional grow lights, at 13 µmol/s PPF and 3402 megawatts of radiant flux. The light is optimized specifically to encourage the horticultural sector to take another look at what LED can do for their crop yields, both directly and by improving soil respiration and carbon dioxide levels. Remote sensing capabilities are just as crucial, but until now, the power consumption of high-pressure sodium lights made it expensive to all, but the largest horticulturalists.
The Aesthetics of Blue
If your concerns are aesthetic rather than technical, the improved radiant flux will scatter a more concentrated layer of color over a wider area without pushing up utility bills. Blue lighting is typically used to display the linear design of a building, and its landscaping because it brings out the warmth of stone and bricks. The XP-G3 will allow you to light tighter areas than you ever could before without creating hot spots. Whether you're using LED lighting to create architectural accents or to "paint" with light, Cree's new model will inspire you.
Premier Lighting keeps up with the latest lighting news and trends so you don't have to. Visit their site to give your home's lights the upgrade they need.