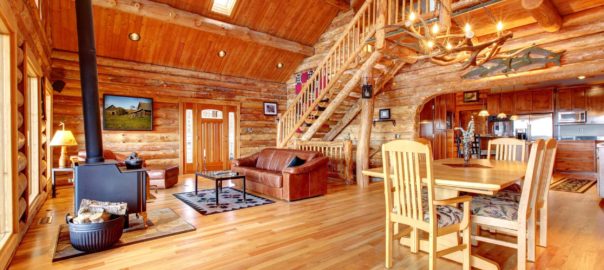 The rustic interior design is a style that focuses on unrefined but natural elements inside a home. Some of the most popular rustic design styles are log cabin, country, western, southwestern, loge, and farmhouse.
Rustic western decor is a trend that started in 2014, but it still hasn't lost its appeal. Rustic design styles are heavily influenced by nature, so it has a very earthy look and feel to them.
The Basics of Rustic Design Style
The elements and color palettes mostly used in rustic designs are:
Suede or leather
Wrought iron or other rusted metals
Concrete, stone, or rocks
Pewter of metals with patina
Natural fabrics like cotton, hemp, linen, wool, animal hides
Outdoor or garden elements
Wooden floors
Wooden furniture
Decorating a Rustic Western Style Home
Since its launch in 2014, rustic western décor is still a key player in the design world. You have several options when it comes to decorating your western-inspired home, such as the following.
Rustic cowboy hideaway cabin
Western lodge
Cattle ranch
All three styles capture the old west's charm and warmth.
Rustic Western Lighting Ideas
Western-style decoration normally uses a lot of rock, wood, leather, and metal. Lighting choices can either highlight the design of rustic western homes in Scottsdale, AZ or contrast them.
Lighting designs for rustic western homes include:
Sconce lanterns
Wagon wheel chandeliers
Yoke chandeliers
Western-design lamp shades
The Bottom Line
Whether your home is rustic western or a modern and chic, Premier Lighting can help ensure your lighting fixtures highlight your design