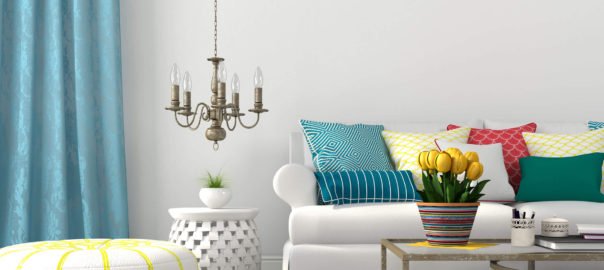 There are plenty of factors you'll need to consider for you to achieve the perfect lighting. Here are a few tips on how to strike the ideal balance.
Look for the Right Size
When you shop around for hanging lights in Scottsdale AZ, one of the first things you need to consider is the size of the fixture. Is it too big or small for the room? If it's the wrong size, that's going to impact the look of your space. You need to double-check the measurements of any fixture you buy. Make that a habit before you shell out any money for your lighting needs. With the right size for your fixture, you can ensure balance and harmony in your space.
Check the Weight
Before you start installing those lights—or hiring pros to install them for you—be sure to check the weight of the chandelier or pendant lighting you have. These types of lighting aren't often heavy and are quite easy to lift so getting them in place won't be troublesome for you.
Think About the Style
Look for options that fit in with the rest of your interiors. What kind of style or ambiance is evident in your living space? When you browse around for hanging lights in Scottsdale AZ, consider the dominant style in your furniture and surroundings. Use that to pick out lighting that's going to blend in well with everything else. That's going to help create the harmony you want in your home.
Pick a Spot
Think about where you'll want to put your lights. If it's over a table, then that's going to mean different measurements compared to if you decide to put it in your foyer.
Calculate the Length
If you're putting up pendants, then these should hang about 12 to 20 inches below an 8-foot ceiling. If there is any additional foot of ceiling height, then add 3 inches to the number. That's going to ensure balance and proportion.
Shop for Lights
Go for pieces that demonstrate solid craftmanship and design. These pieces often last. If you want lighting that's going to be there for many, many years to come, then invest in topnotch options. Check out hanging lights in Scottsdale AZ from Premier Lighting. With a slew of options to consider, you are certain to find the right hanging lights to tie up the rooms in your home.