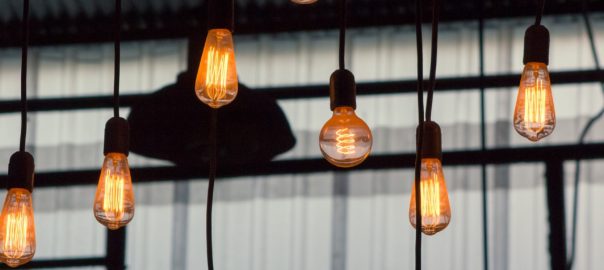 Vintage lighting needn't come at the expense of high utility bills. They can be rewired and restored like the art works they are. Even if your idea of "vintage" is more industrial than Victorian, a custom restoration job will add vibrancy to your home.
What Can Restoration Achieve?
Restoration involves refinishing and repair work as well as engineering and wiring. Even if your fixtures are catastrophically damaged, a skilled restoration artist will repine and repair crystal chandeliers and lacquer or sandblast finishes to bring out their youthfulness without removing that valuable patina. An excellent restorer will even repair silver plating and gold leafing. Restoration involves safety testing, too, so keeping an antique light poses no additional risk.
While there is always the option of recreating a vintage look through replication, custom engineering will lend your home that historic ambiance. Specialized tasks such as hand-blowing glass will naturally require a restoration artist who loves fixtures back to life.
New Light Source Upgrades
Upgrading bulbs is as important as aesthetic restoration. Your restorer's choice of globe is as important as his aesthetic work since the hue and brightness of the light influences the attractiveness of the fixture. Fluorescents and halogens are no longer needed to achieve warmth, so you can enjoy vintage with contemporary energy efficiency. New generation LEDs are tiny, so they're frequently preferred for restoration. That said, they're sensitive to heat, so older technologies are sometimes better.
Restoring antiques affects your return on investment as much as it does your decor. When you restore the look, you frequently restore its value, which can have dramatic results on your property's resale price.
Interested in elegant lighting design for your home? The experts at Premier Lighting can illuminate you.