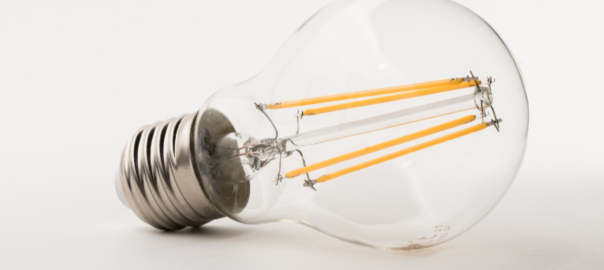 The average American home spends between 5-10% of its entire budget on lighting costs, according to the Department of Energy. To help mitigate costs without sacrificing illumination, LED light fixtures are more frequently being installed as indoor lighting solutions. This is due in large part to three significant key factors.
1. Energy Efficiency and Cost
You'll be hard-pressed to find a more energy-efficient lighting solution. LED lights not only consume less energy than traditional bulbs, but they also last much longer on average. Many LED lights have a lifespan of up to 50,000 hours. This means that if you use your light for an average of 12 hours every day, you can expect to have to change it in roughly 11 years. In this way, LED lights aren't just saving you money on monthly energy bills, but they will cut down on the amount you'll have to spend on bulbs to almost nothing. Lighting stores often have many LED options available, meaning you won't be regulated to one specific style.
2. White Light
As opposed to other types of lighting, LED indoor lighting is much better at mimicking the look of natural light. This allows you to highlight areas in your home better and better put on make-up in the morning without worrying about what you'll look like when you step outside. Lighting can make a huge difference in the way our eyes perceive colors! Furthermore, the light they produce also means you won't have to wait for your eyes to adjust when stepping outside on a sunny day. When browsing lighting stores for the best options, you can also look for options with dimmers to ensure you have optimal control over how much light you get in a room at any time.
3. Flexible Designs
Another thing that makes LED lights perfect as home lighting solutions is their plethora of flexible design options. From chic ceiling fixtures to modern wall sconce lights, there is a design to fit any style. LED lights are also great options for mood lighting and vanity lighting, as you can arrange them in ways that you can't traditional fixtures. If you have a specific design scheme in mind speak with different lighting stores to see what options they can offer.
LED lights are as eco-friendly as they come and they can save you hundreds in energy costs each and every year. Furthermore, they are recyclable and don't contain any toxic substances that could be harmful if broken. If you are looking to update the lighting in your home, consider looking at lighting stores near you for energy-star rated LED options. Once you experience the difference, you'll never want to go back to traditional lighting. For all your lighting fixtures, Contact Premier Lighting.