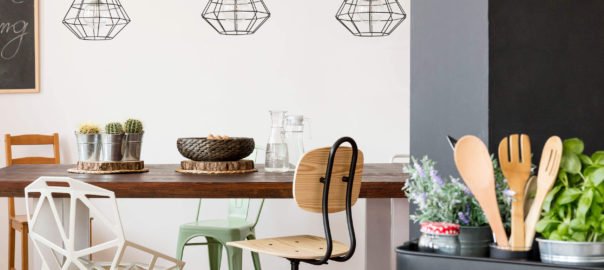 The right lighting can do a lot for your property. If you are thinking about adding lighting to your interiors, here's why it's a good idea.
Adds a Fun Vibe
Lighting changes the mood in your rooms. Stark, bright lights are ideal for workspaces, like your home office while subtle lighting is a good addition to your hallways. You can also use dimmers for your bedroom lighting to control the brightness. Putting in luxury lighting adds a fun and whimsical note to your interiors, one that your guests are sure to love.
Reflects Your Tastes
The best homes are often a reflection of their owners. Lighting is a fantastic way of using decorations to express who you are. Keep that in mind when you shop for home decor products in Scottsdale AZ.
Plenty of Options
You won't lack for options when you shop for home décors that fit your preferences. With a bevy of choices out there, finding the perfect lighting fixture should be fun and easy.
Pop of Colors
Don't forget to play with color. Figure out what kind of combinations you want in your home. You can either pick lights in neutral shades or go with something dramatic and bold to add a pop of color to your interiors.
Stylish Addition
Explore the range of styles available. From classic and traditional to contemporary, modern or funky, you'll have a lot of options you can browse through. Figure out the look and vibe you want for specific rooms in your home. That's going to help you shop for the right lighting fixture.
Buying Tips and Advice
Where are you putting the lights? That's one of the most important decisions you need to ask yourself.
To make it easier for you to decide which item goes where, draw up a floor map and take note of the spots. Then get the measurements. You'll need to know that to find out if the hanging lights you plan on buying are going to be perfect or if they'll hang too low and get in the way.
Consider where you'll put your furniture too. Plan it out carefully so you can match your lighting fixtures with your table, chairs and other furniture pieces.
Pick the right size. Ensure balance by picking out the right size for your fixtures.
If you're ready to shop for home decor products in Scottsdale AZ, visit Premier Lighting.