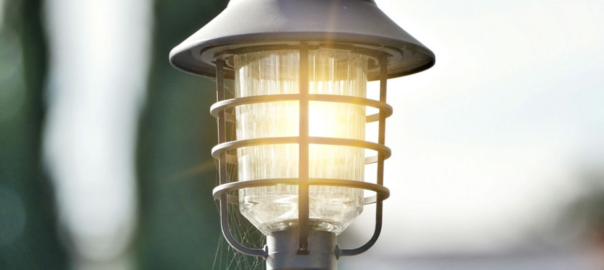 Late nights spent outdoors are serene, offer a beautiful change of scenery, and a breath of fresh air. However, you don't want to spend that time completely submerged in darkness, either.
Therefore, if you wish to learn more about the top outdoor lighting fixtures for your patio, read on.
Hanging Lanterns
For a rustic or farmhouse feel, install some hanging lanterns around your outdoor entertainment area. Not only is this light fixture visually pleasing, but you can also choose various finishes such as brass, bronze, or chrome to match your yard perfectly.
Light Posts
While light posts aren't a traditional choice, they are still a stunning selection. You can place a post at each of the corners of your patio. Or you can add a single post near the door for a minimal look. Best of all, light posts are sure to add a touch of class to any yard.
Solid Black Fixtures
A solid black light fixture will disappear into the wall at night, offering a distraction-free lightsource for you to read your favorite book under.
Glass Lights
Glass lights also capture the light beautifully. For instance, consider a chandelier if you own a backyard with a fireplace and entertainment area.
Walkway LED Lights
Lastly, consider installing LED lights alongside your walkway to brighten up the path towards your home. These are easy to install and are often solar-powered!
Wrapping Up: Finding Your Ideal Lighting Store
If you find that your outdoor space is lacking in the lighting department, consider some of these lighting fixtures for a soft and illuminating glow during those late nights spent in the front or backyard. Premier Lighting can serve as your one-stop-shop for all of your lighting-related needs. You can find everything from outdoor light fixtures to home decor, lamps, and ceiling fixtures.
Contact us today to learn more about bringing some more light into your life.