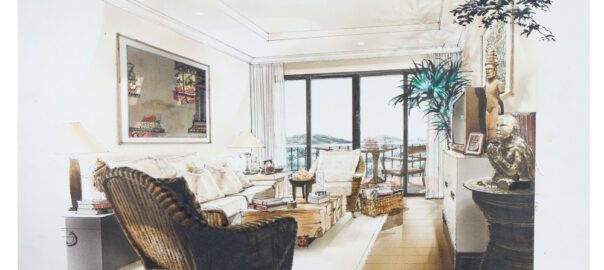 In a time when space is at a premium, and we're all looking for ways to make the most of our homes, it can be easy to overlook one thing: lighting. Some people think they need bright lights to make their living spaces look larger. But in reality, all you need is a well-designed lighting plan. Here are some tips on properly lighting small spaces and getting the right indoor light fixture.
1. Use Recessed Lighting
If you're looking for the best way to properly light small spaces, look no further than recessed lights. This type of lighting provides strong illumination without taking up any floor or wall space. It's a much better option than hanging lamps or overhead fixtures, which can take up a lot of space and leave large shadows on the wall.
2. Make Use of Pendants
Pendant lights are also an excellent way to light small spaces properly. These lights come in many different styles, from modern pendants with an industrial look to traditional pendants that offer a softer, cozier glow. Use them over kitchen islands and the ends of counters, use one as your dining room light, or install them above the couch in your living room.
3. Bring Light in From the Outside
If you're looking for the simplest way to properly light small spaces, just bring in light from outside. The right amount of natural lighting can make all the difference in making a space feel open and airy, rather than cramped and closed-off. This is why so many modern spaces include walls of windows or skylights.
4. Consider Dimmers for Overhead Lights
Even if you're not looking to use pendants or recessed lighting, it can still be helpful to use dimmers on your overhead lamps. This will allow you to control the amount of light hitting the walls and creating shadows throughout the room. It's also a great way to create the perfect ambiance for any occasion, whether you're hosting a party, watching TV with your family, or even just getting ready for bed.
5. Plan Well-Lit Paths
Along with lighting that makes it easy to see what you're doing in each room of the house, it can be helpful to also plan for well-lit paths. If you're moving through the house, make sure that there are lights along your route. This can be as simple as putting a couple of lights near the door and along your hallway.
Get the Right Indoor Light Fixture
Properly lighting small spaces is all about using the right kind of light for each room. If you're looking for indoor lighting fixtures, start with recessed lights, which provide strong illumination without taking up any floor or wall space. But remember, according to HGTV.com, the brightness level of a bathroom's ambient lighting should be 4,000-8,000 lumens, with mirror-mounted task lights of at least 1,700 lm. If you're looking for any indoor light fixture, call us for the best deals.