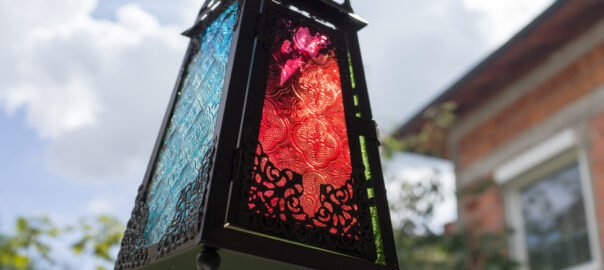 The exterior of your home can be transformed with the addition of outdoor lighting. There are many types of exterior lights to choose from, including floodlights and spotlights. These exterior lights have a variety of uses, such as highlighting architectural details and security features or providing additional light for nighttime activities like cooking on the grill.
Whether you're looking to make your home safer, more attractive, or just want some extra light in the backyard at night, outdoor lighting is an excellent way to enhance your property's exterior. Here are some simple ideas that can help you enhance your home with exterior lighting.
Lighting for Curb Appeal
Add exterior light fixtures to the exterior of your home. This will create a safe and welcoming atmosphere for guests, as well as increase curb appeal. Check with an electrician to ensure you get all the right fittings in place before installing any exterior lighting.
Change to More Energy-Efficient Lights
Replace old outdoor floodlights with more energy-efficient options such as LED bulbs or fluorescent tubes — these are both eco-friendly lighting options that can help reduce your carbon footprint. Avoid using halogen bulbs that have toxic chemicals inside them and should be disposed of safely at licensed sites only when they burn out.
Light Up Gardens
Add exterior lights to your garden, paths, and also planting beds so you can enjoy the ambiance all year round. Lighting up plants will make a space seem more inviting for guests or people walking past work and give the garden a relaxing or romantic feel in the evening.
Use Spotlights
Consider using spotlights outside to highlight features of your exterior, such as outdoor cooking or seating area — these are perfect for creating ambiance around dining areas with doorways leading out into gardens too! Spotlights should be angled downwards towards the ground rather than upwards where they could become dazzling if shone directly in someone's eyes.
Light Up Trees
Consider adding exterior lighting around trees, for example, spiral fairy lights strung up above branches are beautiful during Christmas time when they twinkle! You could add outdoor lanterns under tree branches too. These work well on small intimate spaces like courtyards where natural light isn't enough to provide any visibility at night.
Light Up Walls
Add exterior lighting to make an exterior wall more attractive. If it's brick, consider exterior lights that you can place along the edges of a surface to make them more noticeable and stand out from other surfaces in your garden or on exterior walls.
Use Lamp Posts
Consider using an exterior lamp post for added security at night — this is especially important if there are lots of bushes near doors that could hide someone trying to intrude into the property. You should also have exterior lighting inside as well.
Light Up Water Features
Put exterior flood lights near water features such as fountains which are great focal points when lit up at night. This draws attention to these parts of the yard through their increased brightness.
Light Up Stairs and Doorways
Consider lighting up the stairs that lead to the front entrance of your house. Lighting exterior stairs is a great way of adding more security, especially if you're coming home late at night when visibility can be limited.
Add exterior lights around exterior doorways so people walking up to your front door won't fall over the top step if it's dark outside.
Exterior lighting is a key aspect of exterior design. The right exterior light will give your home curb appeal and make it feel safe and welcoming to guests. Modern outdoor lighting also has the bonus of reducing energy consumption, which means you'll be saving money on your monthly utility bills. If you are looking for interior or outdoor lighting fixtures, call or visit Premier Lighting and enjoy the biggest variety in the market.