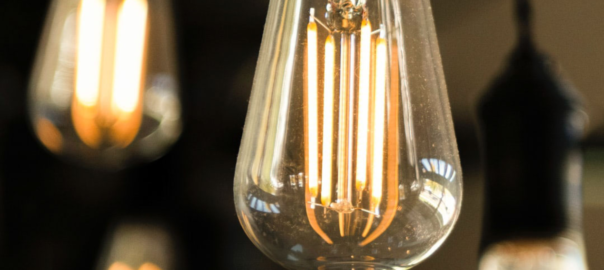 Every year, new home design and interior design trends rise to popularity, and 2020 has been no different so far. One of the most common ways people choose to change their interior design is through lighting. If you want to keep up with 2020's home design trends, here are some interior lighting ideas you can use.
Old Is New Again With Vintage And Retro
Almost exactly 100 years from the height of art deco, the style is coming back into prominence once again with interior design. Vintage and retro styles, including art deco, mid-century modern, and industrial-chic are all becoming popular design motifs for 2020. Channel this into your interior lighting with vintage Edison bulbs and unique industrial indoor light fixtures that are sure to become a talking point with houseguests.
Clean, Modern Aesthetics With Energy Efficiency
On the other end of the spectrum from retro design, more modern aesthetics are relying on clean lines and minimalist looks. Brushed metals, brilliant whites, and simple design are hallmarks of a modern 2020 interior design look. To bring this into your home with indoor lighting, look for light fixtures with simple, geometric shapes and modern finishes. Pay special attention to pieces with a bright, brushed gold finish, as this is likely to become a more popular finish in the coming years.
Smart Technology Creating Smart Looks
Finally, no discussion of modern design trends would be complete without talking about smart technology. Smart and energy-efficient technology is becoming a more frequent sight in modern homes, and lighting design options are shifting to reflect that. Look for interior lighting options that feature LED lighting. This type of lighting is becoming more affordable than ever, and it can help you save costs on your energy bills as well. Residential LED products are expected to use at least 75% less energy and last up to 25 times longer than the traditional incandescent lamps.
Keeping up with home trends can be a challenge, but updating and upgrading your interior lighting is a great way to stay ahead of the newest trends. For more information on the newest home lighting trends or to stock up on modern light fixtures for your home, contact Premier Lighting today.