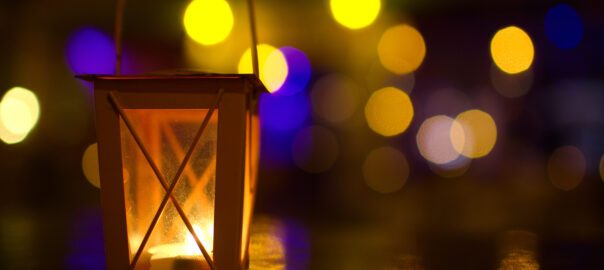 Are you looking to add a touch of sophistication or elegance to your home's exterior lighting scheme? Or are you just looking for a few tips to make your outdoor lighting setup a bit more efficient? Either way, you're in the right place. In this post, we'll be discussing the top six tips and tricks for improving your outdoor lighting setup. Read on to learn more.
1. Keep It Simple
When it comes to outdoor lighting, sometimes less is more. A few well-placed lights can do a lot to improve the look and feel of your home's exterior, so there's no need to go overboard. A few simple fixtures placed in strategic locations can make all the difference.
2. Focus on Functionality
Before you start buying fixtures, take a moment to think about what you want your outdoor lighting to accomplish. Do you need it for safety purposes? Or are you just looking to add a bit of curb appeal? Once you know your priorities, it will be much easier to choose the right fixtures.
3. Consider Your Options
There are various types of outdoor lighting fixtures available on the market, so it's important to take some time to browse your options before making a final decision. You'll want to consider things like style, price, and functionality when making your selection.
4. Consider Energy Efficiency
One of the most important things to consider when selecting outdoor lighting is energy efficiency. After all, you don't want to be wasting money on fixtures that will drive up your electricity bill. LED lights are a great option when it comes to energy efficiency. They use less power than traditional incandescent bulbs, and they last much longer, so you'll save money in the long run.
5. Get Professional Help
If you're unsure where to start or need help putting together a cohesive outdoor lighting scheme, don't hesitate to reach out to a professional. A qualified electrician or lighting consultant can help you choose the right fixtures and placement for your needs.
6. Maintenance Matters
Just like any other aspect of your home, outdoor lighting requires regular maintenance to stay in good working condition. Make sure to keep an eye on your fixtures and replace any bulbs that have gone out. This will help ensure that your lights are functioning properly and looking their best.
According to Statista, the Lamps and Lighting industry generated revenue of $43.67 billion in 2019, with an expected annual growth of 1.1%. This growth is expected to continue throughout the forecast period. This shows there is great demand for lighting products, and with the right tips, you can create an amazing lighting scheme for your home. Are you looking to add a touch of sophistication or elegance to your home's exterior lighting scheme? Call us today, and we'll help you find the perfect fixtures for your needs!