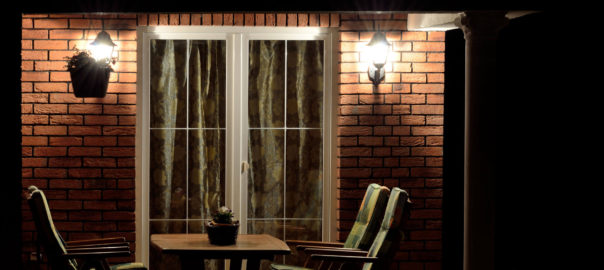 Your patio is a fun extension of your home, allowing you to unwind and relax with family and friends. The party doesn't have to stop when the sun goes down, though. Lighting your patio involves three important methods.
Entertainment Spaces
The best way to light outdoor entertainment areas is by figuring out how you're using the space. If you plan on having meals around a dining table, you need to purchase outdoor pendants. For seating areas, you need table and floor lamps. In Scottsdale, it's smart to buy outdoor ceiling fan lights to battle hot summer nights.
Remember, lighting an outdoor space is not the like lighting indoor areas. Outdoor lighting should be dim; rather than lighting as much area as you can like with indoor lighting, patio lighting should just be directed where you need it. A trend right now is using string lights for ambient lighting to create a soft glow.
Safety Spaces
It's important that you and your loved ones are able to safely navigate your patio and yard in the dark. We recommend task lighting around water taps and electrical breakers. It's imperative that steps or any change in elevation be lighted.  Step lights and path lights can ensure you and your guests will be able to move around your outdoor space easily.
Security Spaces
While you don't spend nearly as much time outdoors than indoors, your patio still needs to create a sense of security whenever you're in it. For your safety, doors, breezeways, and trash bin areas should be lit. This can be done through outdoor wall sconces. For major security to scare any intruder away, we recommend flood lights.
Need outdoor lighting fixtures in Scottsdale? Visit Premier Lighting today.