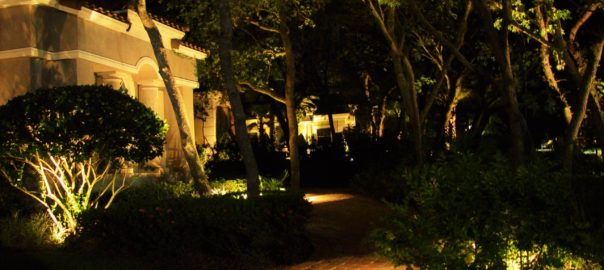 Tucson is known for its beautiful landscapes, so it makes sense that you'd want yours to be seen. Many spend hundreds on landscapers, only to realize that their hard work and effort will be hiding in the dark during the evening. If you'd like your landscape to shine, no matter what time it is, here are tips to keep in mind.
Ask Yourself, "Why?"
What's the purpose of your landscape lighting? Are you trying to create a specific mood or light up a pathway for safety reasons? It's better to figure out if you want lighting for aesthetic or practical reasons before investing in lighting. With proper planning, you can even have a combination of both.
Study Your Yard
The amazing aspect of landscape lighting is that you can virtually light up any element in your yard. Flowers, bushes, trees, statues, benches—all of them reflect light or absorb it. Analyze your yard and determine how many elements you can light up.
Make Decisions
The last thing you want to do is buy landscape lighting in Tucson, AZ and decide later where it should go. Think about how you want your yard to look and plan accordingly. Soft moods can be created by placing exterior light fixtures under shrubs. Water fountains and statues are perfect for spot lights. You can decide to place light around ponds, pools, benches, and more.
Hire a Professional
Professional lighting experts can help you execute your vision properly and safely. With their help, your landscape lighting will last much longer than your average DIY project. Check out showrooms in Tucson to speak to lighting designers and get started on your lighting project. For exterior lighting fixtures in Tucson, AZ, visit Premier Lighting.