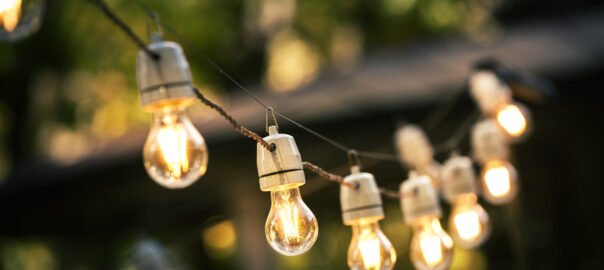 Outdoor lighting fixtures are an essential aspect of any landscaping design. They not only enhance the aesthetics of your yard but also boosts the safety and security of your home.
Designers are always working to come up with home lighting to match different preferences and styles. Here are some of the most recent trends for outdoor lights to give you ideas.
1. Step and Path Lights
Step and path lights are the top options when you want exterior lighting to illuminate the pathways. They are often used on stairs or garden paths to prevent tripping hazards.
Step lights are usually in the form of an array of LED bulbs on a light fixture. That's because the LED bulbs are safer for outdoor use. They are generally more water-resistant and can also withstand the elements better than standard house lighting fixtures.
To avoid problems, be sure to use the right type of outdoor lighting fixture. Some lights may direct light upwards, and that will not adequately illuminate the path. Quality installation is also crucial to maximize its function as well as to bring out the beauty of your pathways and garden.
2. The Unique Beauty of Bollard Lights
If you are looking for outdoor lighting for a unique contemporary style, consider installing bollard lights. They come in a wide variety of designs, and they also provide functional lighting in your garden.
The design of the bollard blends well with the surroundings. Bollard lights also employ LED bulbs, which have a soft signature glow, ideal for modern landscapes. Modern bollard lights are also energy-efficient, meaning you can enjoy the ambiance without having to worry about increased power bills.
3. Pedant Lights for the Deck and Patio
For a long time, outdoor lighting fixtures were designed to blend with the surroundings. But pedant lights today have a character that complements outdoor furniture and accents. You can use hanging fixtures to enhance the ambiance of your decks and patio.
4. Widespread Use of LED Bulbs
According to the Department of Energy, the average household spends 5-10% of its finances on lighting. LED bulbs can help homeowners save on energy consumption. However, for a long time LEDs, had a high price tag that was impractical.
But in recent years, the cost of LEDs has gone down considerably. Their price drop has allowed manufacturers to use them for a wide range of outdoor and indoor lighting fixtures. They are used for the path, bollard, and security lights as they save on energy consumption.
5. Technology for Smart Controls
Smart technology allows homeowners to control their lights for convenience, ambiance, or security. Using a remote control, you can set your outdoor lighting fixtures to light up automatically after sunset. You could also remotely change the illumination for specific zones in your garden.
The most recent smart applications are more accurate and better at using online data to make adjustments. As a result, you can reduce energy consumption while enjoying the beauty and convenience of trendy light fixtures. Some can even be integrated with your music system.
There are many outdoor lighting trends that you can use to get ideas for your garden. Design and planning are essential for optimizing the function and beauty of the light fixture. But feel free to try out your style to bring out the unique elegance of your home. For all your, indoor and outdoor lighting needs kindly visit Premier Lighting and choose from our wide array of fixtures.