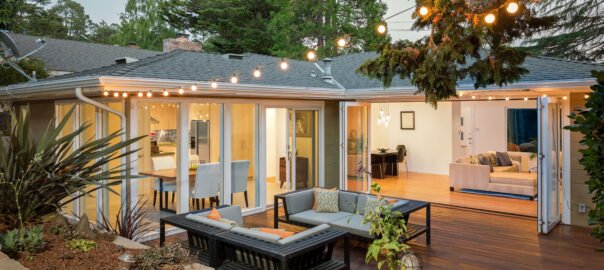 Outdoor lighting fixtures fill multiple needs in your home. They provide value, help prevent break-ins, and illuminate your landscapes. If you are wondering what type of outdoor lighting to add to your home, here is a closer look at some different options.
General Spotlights
Spotlights provide lighting to a specific area of your property. These lights are available in multiple sizes and shades. Spotlights are compatible with driveways, patios, and backyard areas. They are also an excellent choice if you have any outdoor ornaments set up or special plants outside your home. If you have a large outdoor area, you may need to consider another option.
Downlights
Downlights are versatile, so you can use them in multiple ways. Maybe you would like to highlight your rich garden in the backyard or the beautiful leaves on your tree. Maybe you have just finished painting your outdoor shed and would like to highlight some unique patterns. Downlights are an excellent option in these scenarios. The downlights will help illuminate your property with a special glow.
Garden Lights
According to the Department of Energy, the average American home spends 5-10% of its budget solely on lighting. Perhaps your financial situation has changed, and you are looking for more efficient lighting. Garden lights are an option to consider. You can install garden lights on your lawn, and they can help illuminate the surrounding area. Installing 2 or 3 garden lights will illuminate the front of your home without having to pay for extensive lighting.
Floodlights
Floodlights are one of the most popular outdoor lighting fixtures on the market. Floodlights are commonly used to illuminate large areas. Floodlights are also known for their brightness, so you will have a clear view of the entire environment outside your home. Floodlights generally prevent crimes from happening because potential thieves are more noticeable.
Step Lights
Step lights are a great option if you just want to illuminate the entrance to your home. Step lights can prevent you and potential visitors from stumbling and suffering an injury while trying to enter. Installing step lights may also make things easier for your neighborhood mail carrier.
Outdoor lighting fixtures are assets that help protect your home in multiple ways. Use this guide to help find the perfect fit for your home's needs and give us a call today for more information on outdoor lighting fixtures.