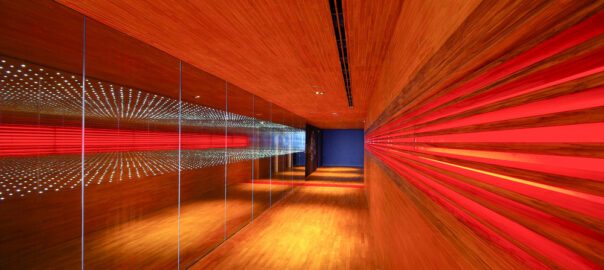 Lighting is an integral part of every successful design plan. As a result of the pandemic, we spend significantly more time indoors than before. Our attention has now been directed to our homes, and we are more conscious of the need for both comfort and style in our homes. Thus, while lighting serves a purpose, it must also be visually appealing. Pendant lighting, exquisite sculptural shapes and designs, and bespoke fittings are projected to light up the design world in 2022. Here are three premier lighting trends to watch out for.
Sculptural Lighting
Table lamps that feature sculptural forms and striking designs elevate your lights to works of art, offering beautiful art even when the bulb is switched off. Utilize pairs of lamps to draw attention to a lovely console table or sideboard, or to frame a bigger piece of furniture like a bed or sofa. Floor lamps are dependable and stylish. They may be positioned next to a couch or armchair to create a cozy reading nook, or to illuminate a dark room or a neglected nook of your corridor.
Using Lighting as Your Focal Point
Dining and living room ceiling lighting designs will become the focal point of spaces in 2022. Elegant and grandiose lighting fixtures are available in a variety of styles. Well-placed, ingeniously designed, and meticulously constructed ceiling lights may completely change a room. You can introduce moods for various occasions and pair the lights with timers to adjust automatically.
Layered Residential and Office Lighting
With working from home slowly becoming the norm, people are paying more attention to how they light their home offices and workspaces. One lighting trend set to emerge in 2022 is a renewed appreciation for classic craftsmanship and designs. If you work from home, experiment with different types of lighting to create the ideal setting. During the day, use LED task lighting that is bright and white. In the evening, switch them off and replace them with diffused lighting. Go for shaded lamps or designs with warm, frosted bulbs, which will provide the space with warmth.
Lighting is quickly becoming a focal feature of design rather than an afterthought. Premier Lighting offers skilled designers who can develop a unique system for your home's characteristics and requirements. Additionally, they have professional personnel to install and service your outdoor lighting system as needed.