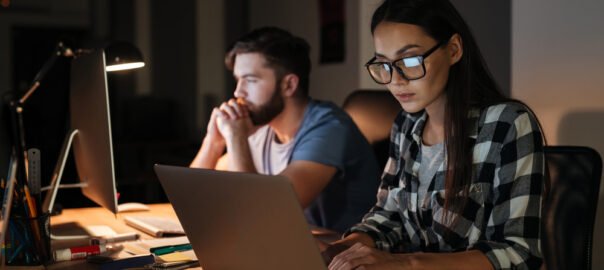 Nobody enjoys an overly dull room or an extremely vibrant one. This is because indoor lighting has to be precise and serve booth functionality and aesthetic purposes. Most people think that changing the indoor lighting is next to impossible or won't make much of a difference. However, knowing what type of lighting and the right fixture to use inside your house will transform the room visually.
If you decide to change the home lighting yourself, you will find it confusing and maybe tiresome. Thanks to this post, you will now know what indoor lighting fixture to use and where to use it. In no time, you will be able to create the setting you desire in every room.
1. Ambient lighting
Ambient (general) lighting is perhaps the most common type of lighting. It is a non-glare, flat, and natural light that helps you move within the room safely. The soft glow that ambient light produces is suitable for any room or office.
Although it is ideal for all rooms, it is not the best option if you want the light to focus on one object/area. General lighting is also suitable for when you have guests over or simply want to relax.
Indoor Lighting Fixtures for Ambient Setting
To subtly illuminate a room with general light, use the following fixtures:
Table and floor lamps
Chandeliers
Recessed lights
Pendants
2. Task Lighting
Just like its name, task lighting is used to help you focus on one object and/or task. You can use it when you are doing projects, reading, cooking, sewing, and other chores that require more light than the rest of the room. Rather than have a room topo bright, the light will only reflect where you want it to – be it a desk, nightstand, or counter. To get the most out of task lighting, use it as contrast light; you will concentrate more and remain alert.
Indoor Lighting Fixtures for Task Setting
Under-cabinet lights/bulbs
Swingarm lamps
Desk/reading lamps
Pendants with dull colors
3. Accent Lighting
Task and accent lights function similarly but have different functionalities. This type also focuses on one area of the room, but not to help you center on a task. Alternatively, it draws attention to the point of focus, for instance, a painting, interior decor, or any object you want to show off. Simply put, accent lighting gives your home a dramatic yet sophisticated atmosphere. It is the type of lighting you'd typically see in museums and art galleries.
Indoor Lighting Fixtures for Accent Setting
Wall, desk, and floor lamps
Landscape lights
Recessed lights
Track lights
Spotlights
Step lights
Best Home Lighting Stores in Tucson
Interior lighting for your home or office has to be on point. For one, it will impress your guests/clients and make a great conversation starter. Next, it will transform your indoors and provide a calm, elegant setting.
Deciding the most suitable lighting fixture to use is quite a responsibility because lighting either makes or breaks a room. But, with the help of Tucson's lighting experts, you will have a peaceful and tranquil home to get to after a long day. At Premier Lighting Stores, you get access to all the home and outdoor lighting you need! Call today and explore our wide range of lighting fixtures!