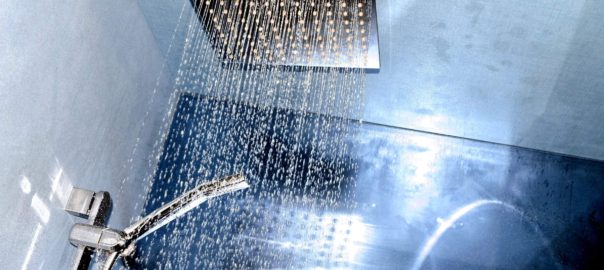 When it comes to bathroom lights, most folks in Tucson don't realize just how creative they can get. In fact, many homeowners wrongly assume that the only type of lights you can place in a bathroom are on the ceiling or top of the mirror. If you're shopping for bathroom fixtures in Tucson, AZ, don't limit your choices. Here are three different bathroom lighting fixtures you probably haven't thought of.
Vanity Lights
These lights go above and beyond your regular mirror lights. These types of lights are strategically placed on the sides of your mirror. Why? Because the best bathroom lighting fixture is placed at a user's eye level, leaving no part of the face in shadow. When looking for bathroom fixtures in Tucson, AZ, try to pair them up with a beautiful mirror.
Bathtub Lights
For obvious reasons, homeowners have to be careful when purchasing and installing bathtub lights. The last thing you want is an electrocution accident. That being said, your tub is a bathroom element that can easily be highlighted. You can buy ceiling light fixtures in Tucson, AZ and place them right above your tub, or spotlights around the tub, specifically the danger zones to avoid slipping.
Shower Lights
Shower lights can be as simple or artistic as you desire. Multiple ceiling light fixtures in the shower can create a dazzling effect. There are also shower heads that come with lights, and before you ask, yes, they're safe and tested. Just be sure to get them from a reputable interior design store in Tucson, AZ. Lastly, you can actually place bathroom lighting fixtures on your shower walls, which is just as efficient and beautiful.
Talk to a lighting expert in Tucson, AZ at Premier Lighting. You'll never look at light the same.