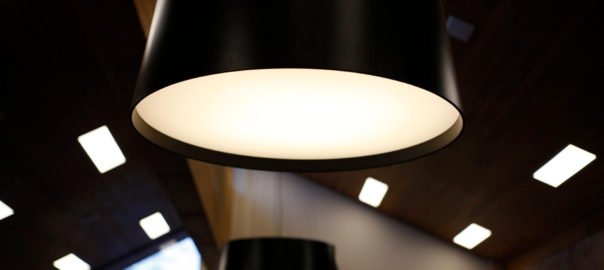 When upgrading your home in Phoenix or nearby Scottsdale AZ, floors and walls are important. However, unless your home light fixtures brighten the room, your decorating efforts could suffer greatly. Some of the most effective lighting comes from above, and choosing ceiling lights is not always easy. Here are five tips to help simplify the process.
Determine Diameter
Before you visit interior design stores for lighting, you need to know the right size diameter. Measure the room and take the sum of the width and length. For instance, a 12 by 10-foot room gives you 22 feet. By scaling this number to inches, you get a reasonable estimate for diameter size. In this case, a 22-inch chandelier is a good choice.
Table Size Matters
If your dining room table is 48 inches wide, choose a chandelier as large as 36 inches in diameter (table width minus 12 inches). When not certain about size, larger is better than smaller.
Ceiling Height Matters Too
If you are installing a chandelier above your dining room table, make sure it does not extend any farther than two and one-half feet (30 inches) from the tabletop (standard eight-foot ceiling). For bedrooms, your hanging light should provide seven feet of headspace. This ensures the light does not get in the way.
Do Not Forget Design
Some people fall in love with a particular fixture, but this is not always a good idea. If your home is contemporary, you should stick with modern fixtures for ceilings.
Ask Your Lighting Professionals
For the highest quality ceiling light fixtures, visit Premier Lighting's Showroom. You can find us in Tucson and close to Phoenix in nearby Scottsdale AZ. We can help you choose the best lighting and decor for your home.