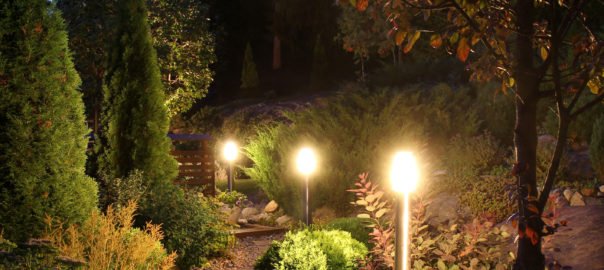 Light up your yard and transform your outdoor spaces. Buying the right landscape lighting in Tucson, AZ can do a lot to improve the security of your patio, boost property values, and create the dramatic effect or romantic mood that you want to create for your home, among other things. If you're shopping for exterior lighting, here are tips you need to keep in mind.
Integrate with the Rest of the Home
Before you get started, you'll want to take a good, long look at design of your house. Pick lighting options that are consistent with your home's existing style or theme.
What Do You Want to Do?
Think about the effect or outcome you want to achieve. Do you want to add more drama to your backyard? Or do you want to emphasize certain architectural features in your garden? If you plan on spending a lot of time outside, then ambient lighting is a must. Determine the uses you have for the space. That will help you pick out lighting options that will bring the area to life.
Know Your Options
Shop wisely. Find out what your options are. You have three types of lighting options: ambient lighting, accent lighting, and task lighting. However, because you're lighting outdoor spaces, you'll need to consider path lights, ceiling or hanging lights, wall lights landscape lights, deck and step lights, and more.
Don't Forget About Security
Check out options that can improve your security features. For instance, security lights that put a sudden wash of light, much like a spotlight, in one place, are good deterrent against burglars. Motion light sensors along with lights that automatically turn on and off when the sun rises and sets make for excellent additions to your yard. They make it convenient for you to control and manage the lighting system in your home.
Consider the Size
You'll want to look for lighting options that are sized just right. Steer clear of choices that are too little to have any discernible effect and too big that they may overwhelm the space. Pay attention to scale when you shop.
Know Your Budget
Stay on top of your expenses, look for discounts, and research your options thoroughly. Ordering from a reputable supplier will also help you stay on budget.
Choose options that improve your home's security while giving you the outdoor space you want. For landscape lighting in Tucson, AZ, check out Premier Lighting choices.