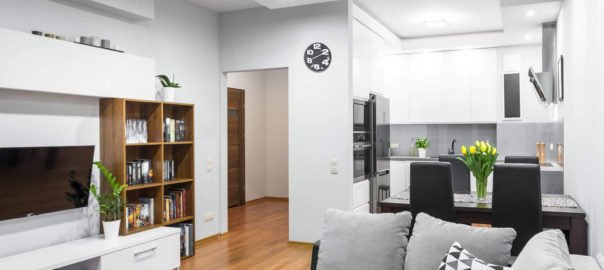 Living in a small home requires a lot of creativity. Check out the following ideas to help you make the most out of it.
Go for White
White naturally makes space appear larger. Pairing white walls with pale furniture pieces and lighting fixtures is one way to make the room seem much bigger and brighter.
Add Mirrors
Putting mirrors in your rooms can also expand the space and eliminate the cramped vibe in your rooms. Start checking out mirrors when you browse through online interior design stores in Scottsdale, AZ.
Keep it Busy
Play with your space. Put in patterns and bold colors. Keep the eye moving with a busy design for your interiors. That way, you won't notice how small the space is. That's one way to increase the square footage of your room visually.
Put Up a Gallery
Put vertical paintings and prints on your walls. That's going to help increase the length and width of your rooms. The prints will also add a sense of structure to your living space, which can make them seem roomier than they already are.
Go Leg-Free
If you're looking for storage units, try losing the legs and attaching them to the wall directly. Floating large pieces can make you think there's extra space in the room when there really isn't. By cleverly adding furniture pieces, you can make your living space seem much wider than it is in real life.
Make a Feature Wall
When you walk into a room, a feature wall easily captures your interest and attention. That's a good technique to use when you have rooms with awkward angles. Draw the attention to the wall straight off so guests won't focus on the seating area. The feature wall succeeds in taking the focus off the size of the room, so it's one you'll want to try out for your home.
Make a Mini-Library
Put up a wall of books and create an instant mini-library. That's going to give your home a built-in luxurious vibe.
Stay Away from Big Lights
Oversized home lighting fixtures will look completely wrong in your small living room or dining space. Consider balance and proportion when you shop for lightning pieces to add to your rooms.
For lighting pieces from interior design stores in Scottsdale AZ, shop at Premier Lighting.