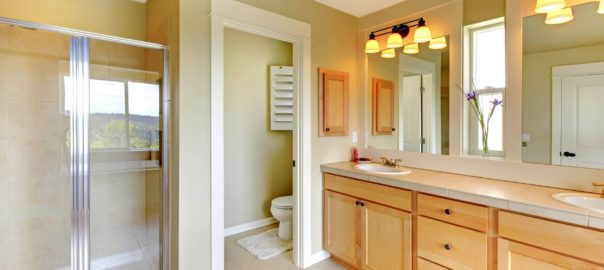 When planning a bathroom redesign or installation in Tucson, AZ, you need to consider the bathroom fixtures you're going to use carefully. The lighting, tubs, sinks, and faucet fixtures are often the focal points of a bathroom, so it's important that they do not clash with each other. You also need to consider how it will match the overall look and feel of your home.
Factors to Consider when Choosing Bathroom Fixtures
Bathroom fixtures can be both functional and stylish. It's just a matter of finding the right design and finish. When looking for bathroom fixtures, keep these factors in mind.
Durability
The first thing you should look for in bathroom hardware is durability. Bathrooms are wet and moist most of the time. That's why you need fixtures that can withstand such condition and will not rot or rust easily. This is also the reason why iron and organic materials like wood are hardly ever used as bathroom hardware.
Materials
Metal finishes such as copper, zinc, gold, bronze, and brass make the best faucet body material because they are highly resilient and do not easily rust. However, before you make your final choice, you need to understand that metal finishes have their own advantages that are unique to them when it comes to cost, durability, and design.
Design
Choosing the right bathroom fixtures will depend on your personal preferences. However, there are a few things to keep in mind, such as keeping the design of your home consistent. If your home has a traditional or rustic design, then a modern-looking lighting, shower, or faucet fixture may be out of place in your home.
Types of Lighting Fixtures
Pendant Lights
Pendant lights are suspended from the ceiling with a chain or cord. You need to consider the height of the ceiling when installing pendant lights.
Wall Sconces
Wall sconces are attached to the wall. They are usually placed on each side of a mirror, giving accent to the bathroom sink space.
Vanity Lighting
Vanity lights are usually placed above a mirror.
Ceiling Lights
Ceiling lights are attached to the ceiling. Some of the most affordable and popular lights fall under this category.
Before final decisions are made in terms of material finishes and design, you may want to consider what you want to achieve and how cohesive the finished bathroom design will be with your overall home decor. If you're a bit unsure about your choices, a lighting specialist from Premier Lighting will be able to help you find the perfect bathroom fixtures for your home in Tucson, AZ.