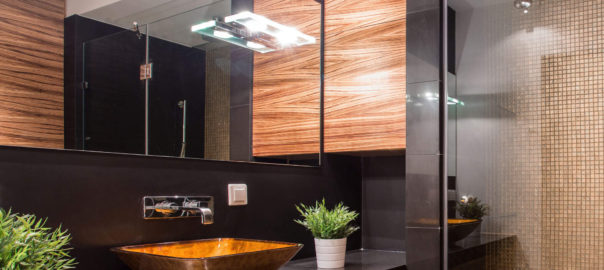 Before you begin your hunt for local bathroom fixtures in Tucson, AZ, here are important factors you need to consider.
Budget
Budget is a major consideration, so you'll want to put that first on your list. However, buying on a budget doesn't mean skimping on costs. It just means you'll need to shop for home lighting fixtures in Tucson, AZ that offer you the best value. Find lighting options that ideally balance cost and quality.
Choices
There are plenty of options you can go for when you shop for lights to put in your bathroom. If you're tired of wall sconces and want something different, then give pendant lights a chance. With multiple styles and designs available, these can be a brilliant addition to your bathroom. Whether you want it classy and subdued or playful and out there, you've got plenty of lights to choose from to satisfy your buying needs.
Size
Make a statement with the right lighting options. If you've got a roomy bathroom, then the addition of a chandelier can positively turn that into a palatial space. However, if your bathroom is on the micro side, then go with a cute pendant light that won't take up too much space and can easily function as an ambient or accent lighting.
Function
Bathrooms in most homes see a lot of accidents happen. If you want to eliminate many of the risks and potential dangers, you'll need to add the right lighting fixtures. While it's wise to come up with a floor plan that's going to allow you to make full and maximum use of natural light, you'll want to make sure you've got your artificial lights covered, especially for night time use of the bathroom. Offer enough lighting so you and other residents in your home won't have to worry about tripping over that mat by the side of your tub or toilet.
Ready to shop? Visit us at Premier Lighting and search through our wide range of options perfect for your lighting needs.