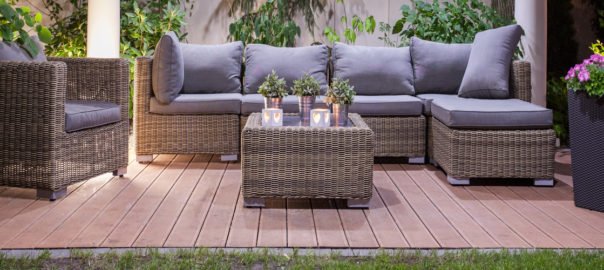 Your outdoor space deserves some lighting magic, too. If you want to illuminate your backyard, these must-know tips should serve you well.
Start with Research
Knowing the available options can provide you with the basics you need to get started. There are three types of lighting and you'll want to make sure you incorporate all three into your lighting plan: ambient, task, and accent lighting.
Do the Math
You need to figure out how many fixtures you need when you shop for home decor products. A simple formula you can follow goes like this: for every 100 square feet of space that you have, you'll need to set aside about 150 watts. By multiplying the square footage of the area by 1.5, you'll know how much wattage you need.
Ensure Balance
Don't go for oversized outdoor light fixtures. Always consider the size and position of a fixture. You may even want to review the placing. If your lights are too big, that's going to skew up the balance or proportion in your outdoor space.
Pick LED lights
With plenty of energy-efficient lighting options out there, it doesn't make sense not to take advantage of them. That's one reason why you'll want to go for LED lights. They're nearly maintenance-free and they're energy-efficient than halogen or incandescent lights.
Get Subtle Lighting
Lighting that creates bright spotlights on your lawn isn't going to be ideal. Go for subtle lighting instead. If you plan on putting a dining area over in your backyard, then pendant lights and outdoor lanterns can give the soft illumination that's perfect for the area if you want to encourage family and friends to relax when they come over.
Improve Your Security
Take a tour of all the exit and entry points in your home. Do all have proper lighting? Installing a lighting fixture in these places will dispel shadows, which provide convenient hiding places to thieves. Discourage criminal elements from targeting your home by installing lights in these areas.
Think About Design
Consistency in design and style adds to the visual impact of your home. If you plan on selling the house down the road, then buying outdoor lighting in designs consistent with your indoor lights should be a good idea.
Proper lighting creates ambiance and mood in your home. Shop for landscape lighting in Tucson, AZ at Premier Lighting for a range of updated styles, features, and designs.