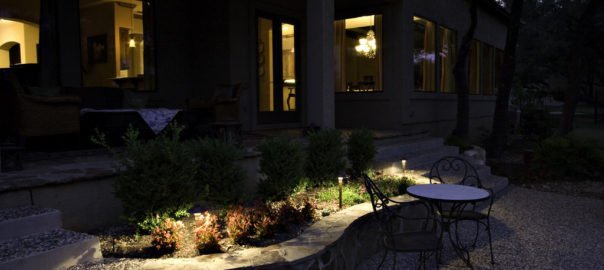 Tucson is surrounded by nature and homeowners are constantly looking for ways to spend time outside, both in the morning and evening. When it comes to finding the right exterior light fixtures in Tucson, AZ, it's important for homeowners to research exactly what they need in a wide range of prices and styles.
You need a lighting design team to work closely with you to understand your goals for the space. Do you want to entertain after dark in this area? Do you want to improve home security? Are you considering just want to add some aesthetics to the space? It's a lighting designer's goal to ensure you have exactly the options right for your project.
Finding Outdoor Lights Near Me
Tucson lighting design companies need to have a wide range of exterior light fixtures to meet any need, look, or style you are after.
Exterior Lighting Design Tips
Home decor products can work well to enhance security by lighting paths or doorways. They can also add a lot of style to your space. Landscape lighting can enhance your outdoor water feature or place a significant amount of light on a statute, layout, or garden area. Outdoor light fixtures can also help you improve the movement of people through your space. Lighting pathways around the garden, for example, can give people an idea of where they should walk.
How We Help
When you buy exterior light fixtures in Tucson, AZ that Premier Lighting offers, you can expect outstanding quality, beautiful details, and designs for contemporary, traditional, modern, and even ultra-sleek homes. Our team is happy to work closely with you to determine which style fits your goals. This may include styles for smaller homes or large, sprawling estates. You do not have to feel limited when it comes to lighting your home's exterior.
Contact Premier Lighting today.