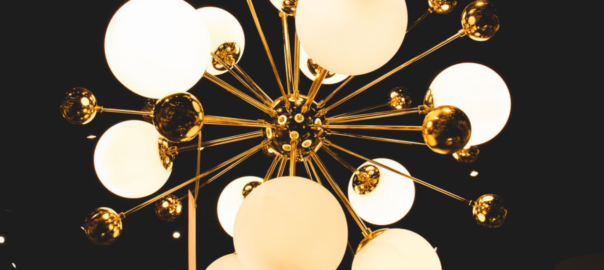 Home lighting is incredibly important. Choosing the right light fixtures helps set the mood of a room. Proper lighting facilitates the creation of a functional and beautiful space in your home.
Ensuring all the rooms in your home are well-lit helps to increase productivity and define what specific rooms in the house are used for. For example, moody and dim lighting is best for the bedroom as it imposes a sense of coziness and relaxation. Such lighting wouldn't work, say, in the bathroom where maximum light for grooming is needed.
The fixtures you choose for your home affect the quality of both your indoor lighting and exterior lighting. This is why it's incredibly vital for you to match and pair them correctly. Here are a few tips you could use when buying and installing light fixtures.
1. Think About the Focal Point of Each Room's Lighting
When buying lighting fixtures, it's essential to think about what the room's focal point will be. For example, this focal point could be one fixture, like a unique lamp or a stunning chandelier. If this is the case, you'll want to buy light fixtures that won't compete for attention with this centerpiece. You could install smaller, simple bulb holders with dimmer lighting to ensure they aren't as bright as the eye-catching lamp in the middle of the room.
2. Coordinate With Light Fixtures in Adjoining Rooms
If you have an open floor plan, it's essential to ensure that the fixtures you choose for each room coordinate and complement each other. Since you'll be able to see into one 'room' from another in an open-plan setting, you should make sure the lighting is consistent. This doesn't mean you'll have to install the same fixtures in different rooms.
However, if all your light fixtures have similar designs, colors, and finishes, different rooms in your home will have a flowing aesthetic and the same overall feel.
3. Don't Overdo It
Mixing the finishes and colors of fixtures is a fantastic way of playing with a room's lighting. However, it's crucial to find a delicate balance. Don't try too many things in one room!
Too many different light fixtures in one space stumble over each other in competition and may make a room too bright and uncomfortable. Start with the ornate and unique pieces necessary for illumination, then add smaller fixtures with dimmer light to go with it. You don't want your room to look overcrowded and overdone.
4. Consider the Room's Purpose
When coming up with a lighting design for your home, you should pay the most attention to what the room's function is. Don't pick out fixtures based only on how they look! Begin by defining what the room will be used for, then go for light fixtures that fit this use and also appeal to your tastes.
This way, you'll end up with a lighting scheme that brings the best out of each room and matches its functionality. The same applies to outdoor lighting fixtures for your porch and backyard.
5. Be Sensitive to Your Budget
It'll be quite the challenge to choose new light fixtures for your redecorating project until you've figured out how much money you're going to spend. You don't want to waltz into a lighting store before deciding on a budget. You might find yourself racking up credit card bills buying products that you hadn't planned for.
Remember, lighting is just one of the components of your home's interior design. It would be unwise to spend all your money on it.
Let There Be Light!
Choosing the perfect lighting is about more than aesthetics. In addition to enhancing the aura and functionality of your room, using the correct light can help reduce your energy costs. For example, according to the US Department of Energy, LED lighting can reduce America's energy consumption by up to 50%. This is why you've got to be extremely deliberate about the lighting you use in your home.
Here's to hoping your new lighting project is a success! For more information on how we can help improve your space, contact us today.