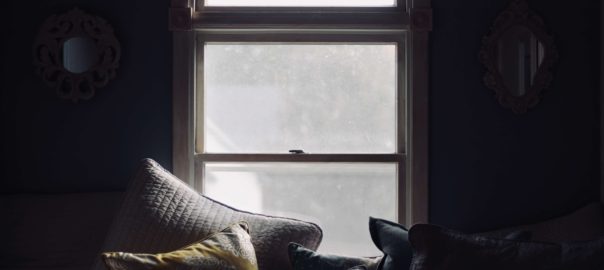 A nook is a part of the home that's separate from the rest of a room. It often provides seclusion or security to the homeowner. Because nooks serve as quiet places to read, they're often next to bookshelves or in libraries. Unfortunately, nooks are usually dark because normally built in as holes-in-the-wall, which is exactly where you don't want to read. Here's how to properly light your nook so you can enjoy the next time you curl up with a novel.
Desk Lamps
Desk lamps are perfect for direct light on the pages or screen of your book. Swiveling desk lamps even allow you to adjust the direction of your light in case you want to change your sitting position.
Hanging Lights
Hanging lights are perfect for nooks as they emit light right above your head and brighten up the entire space. Just be sure to hang the light high up so you don't hit your head.
Recessed Lights
Recessed lights work similarly to hanging lights but are much more subtle in their appearance. If you don't want a lighting fixture that's noticeable, go with recessed lights.
Reading eBooks with Light
As eBooks become more popular, many readers are wondering if they even need a light. The light that emits from your screen is good enough, right? Wrong! Reading with the lights on is always good for your eyes, whether you're reading an eBook or traditional print. Reading in the dark causes your eyes to strain and can cause headaches.
Do you need lighting fixtures in Scottsdale? Visit Premier Lighting today.