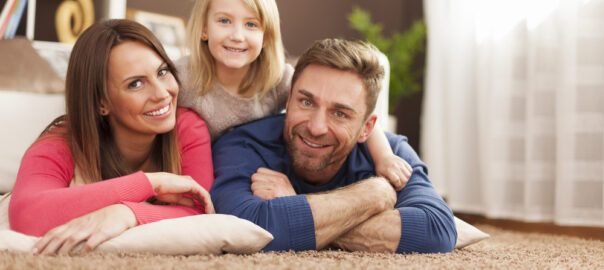 According to the most recent statistics from the U.S. Department of Energy, there are about 114.8 million homes in the country. Lighting, whether bold or understated, influences the overall feeling of a home and its functions. It is a critical component of the design of a room, and more people are increasingly adopting it as a statement of their personality and style. In this article, we compiled a list of the top four current trends for home lighting.
Linear Suspension Lighting
This is a hanging fixture that features a sequence of LEDs (light-emitting-diodes), which produce uniform illumination along the fixture's length. Suspended linear lights add a unique touch to contemporary spaces. They are usually placed over a kitchen island, but they also look great grouped as a chandelier or over a dining table.
LEDs and OLEDs
As technology advances, LEDs are progressively replacing incandescent bulbs as the preferred option for attractive studio-made lighting. They are more energy efficient, making them a popular and attractive option.. In comparison to inorganic LEDs, organic LEDs, also known as OLEDs, produce fewer UV rays.
The entire OLED screen, however, emits light without the need for a diffuser, in contrast to LEDs, which are excellent for task lighting. OLED panels are extremely thin, light, and flexible. They emit light that is more like sunshine. Just like LEDs, OLED technology is getting better by the day.
Statement Pieces
Oversized, dramatic fixtures are taking the place of the conventional blend-in approach. Lighting design creativity is expanding, becoming more personalized and timeless. Go for statement lighting if you are looking for something big and bold.
Even previously unattended areas like closets can benefit from high-style fixtures. Your dressing zone can become more than just a place for storage by adding eye-catching chandeliers, ceiling-mount lighting, or pendants.
Bohemian Lighting
Bohemian lighting creates a connection between cultures in different parts of the world and your home. When this type of lighting smolders over décor that was made using ethical practices, it can evoke feelings of distant locations.
The fringed and beaded lights have the mysticism of a handmade dreamcatcher and are ideal for illuminating your freethinking area. You can change passing hellos into sit-and-stay-a-whiles with the flip of a switch. This organic lighting design highlights a true connection to Mother Nature.
The pandemic forced us to focus our attention on our houses, and we are becoming more conscious of how important it is for them to be both comfortable and visually appealing. Everything, especially the home lighting, must have a purpose but also be aesthetically pleasing. Give Premier Lighting a call today and check out our lighting selection for all your home lighting needs.