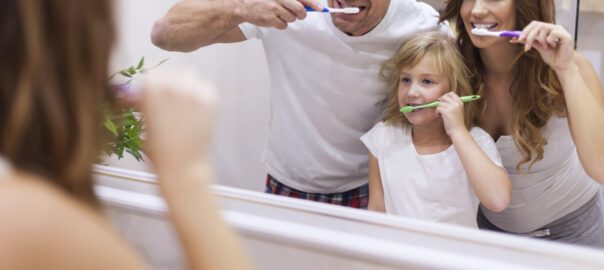 A bathroom is a place where people spend a lot of their time. And yet, so many bathrooms are poorly lit. This can be problematic for various reasons. For example, it's difficult to see your appearance in the mirror when the lighting is poor, making it hard to apply makeup or shave properly. It can also be hard to find items in cluttered cabinets or drawers when you're trying to get ready for the day. Here are a few tips for better bathroom lighting.
1. Light Your Entrance
First things first: You need to ensure you have a light outside the bathroom to illuminate your entrance. In most modern bathrooms, you can install a light switch at the door. That way, when you enter the room from the outside, it's easy to flip on the lights and see immediately where you are going. This is especially important for those with children. Also, be aware that a recessed light should have at least 6 inches of clearance above the ceiling, and that insulation is required to ensure that condensation does not drip into the fixture, according to HGTV.com
2. Add a Light to the Sink Area
The bathroom sink is an important area of the room. You need to ensure that you have sufficient lighting here to see your face while washing it, shaving/applying makeup, or putting on lotion. If you have a mirror at the sink, you should also consider adding lighting in front of it. That way, you can easily see yourself when you're performing these tasks.
3. Add Under-Cabinet Lighting
Another great way to illuminate your bathroom is through under-cabinet lighting. These lights are usually low voltage, so they don't use much power and have safe wiring. You can install them beneath your bathroom cabinets or even in the drawers if you want. They provide soft, indirect light that makes it easier to find items when preparing for the day.
4. Install Vanity Lights
When installing overhead lights in your bathroom, you may want to add a "vanity" light directly above the mirror. This provides even more illumination and makes it easier for people to see what they are doing while applying makeup, styling hair, or shaving. Hang this fixture on a dimmer switch for added flexibility.
5. Consider LED Strip Lighting
If the lights in your bathroom are halogen or incandescent, consider replacing them with LED strip lighting. This indoor lighting fixture is more energy-efficient and provides bright light that is easy on the eyes. LED strips can be installed under cabinets or behind mirrors for an added glow.
6. Enhance Natural Lighting
The ultimate way to improve indoor lighting in your bathroom is by making the most of natural light. For example, install shades or blinds that you can open and close as needed if you have a window in your bathroom. This will allow the sun's rays to illuminate the room and make it feel brighter. It also reduces energy consumption while increasing productivity.
Indoor lighting can make a big difference in the bathroom. If you install the right indoor lighting fixture, you'll have a beautiful room that's easier to navigate and more enjoyable to use. Are you looking for a particular indoor lighting fixture? Call us today. We can help you find anything from bathroom vanity lighting to LED strip lights.